Our Products
Core Series
Your daily morning coffee. Dependable and intentional essentials when you're craving your go-to's for healthy skin.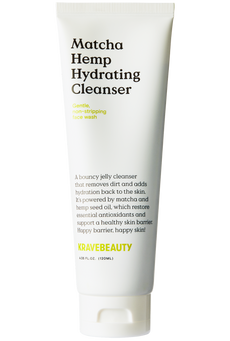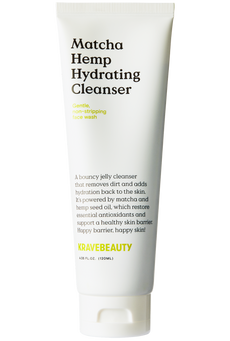 Cleanse
Mix antioxidant-rich matcha with nourishing hemp seed oil and you've got a face wash that treats you to a thorough cleanse without dehydration.
Moisturize
Simple yet satisfying, this oat-powered moisturizer delivers a cool drink of hydration to soothe overloaded, under-nourished skin.
Supplement Series
Your extra shot of espresso. Concentrated, targeted formulas that you add to your routine for a rebalancing boost.
Soothe
When your skin's craving attention, treat it to this creamy, soothing serum. Nurturing oils and actives repair a damaged skin barrier to calm sensitive skin.
Exfoliate
Your healthier substitute for harsh exfoliators. Nutrient-dense leafy greens pair with exfoliating acids to gently smooth and soften even the most sensitive skin.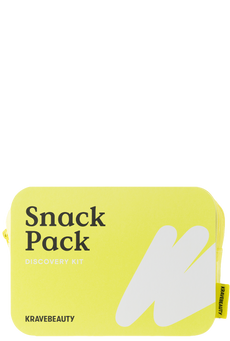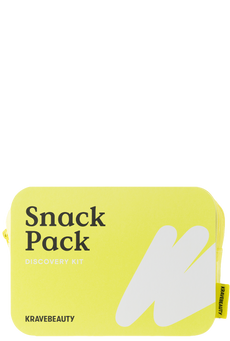 Limited
Snack sizes of all your favorite KraveBeauty products packed in a reusable lunchbox. Made to travel, gift to others or to sample the goods before you commit.
OG Series
Same beloved product formulas in OG packaging. Shop the OG Series at an exclusive 50% off before they're gone forever.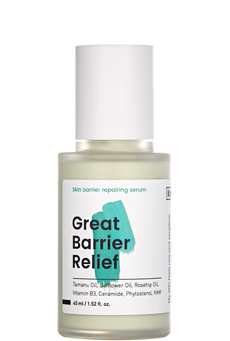 Soothe
Creamy, soothing serum in OG packaging. Repair a damaged skin barrier with nurturing oils and actives to calm sensitive skin.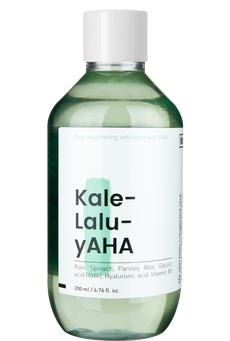 Exfoliate
Gentle, plant-powered AHA exfoliator in OG packaging. Farewell dead skin cells, texture, and discoloration for healthier, radiant skin.